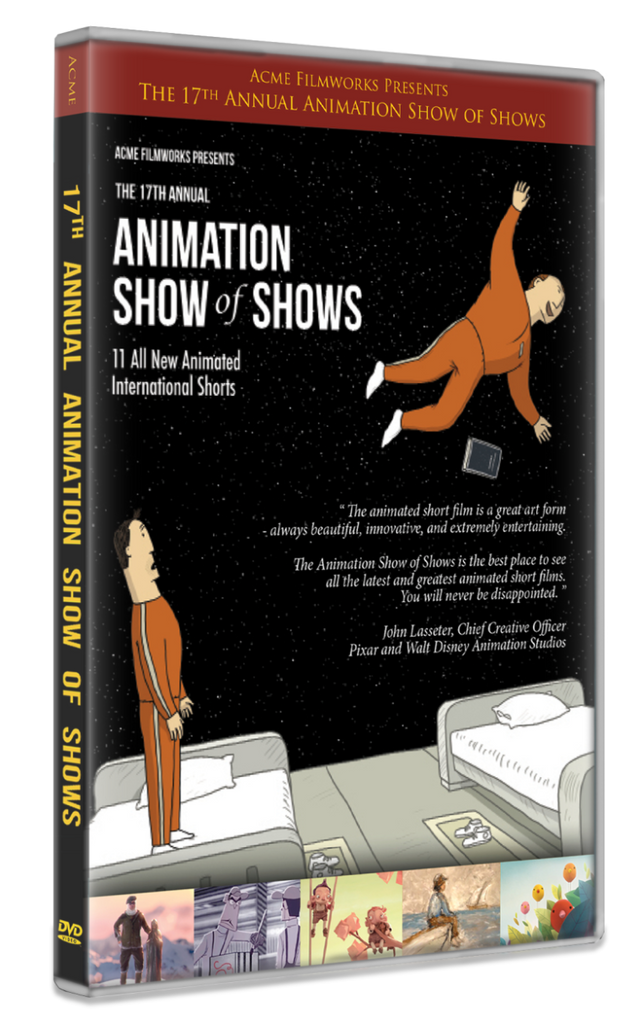 The 17th Annual Animation Show of Shows DVD
$49.95
with FREE DOMESTIC SHIPPING (via USPS Media Mail)
or buy as part of a Collection or Box Set and save:
"One of the most profound cinematic experiences of 2015" -Indiewire
"Dazzled, cracked up and moved to tears" -City Arts Magazine
"Eclectic mix of humor, heart and humanity" -Indiewire
Get the 17th Annual Animation Show of Shows full movie containing 11 international animated shorts on DVD for a donation of $50 or more. Your DVD will be mailed to you. Thank-you for supporting  the Show of Shows, your donation makes the show possible!
On this DVD