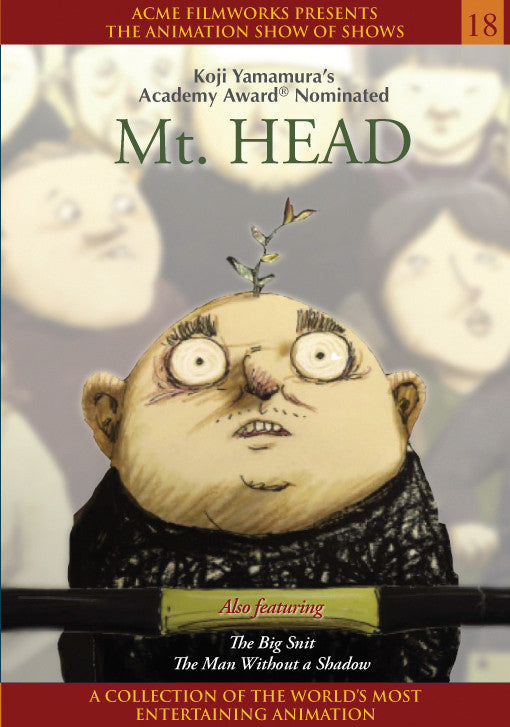 The Animation Show of Shows (Volume 18)
$14.95
with FREE DOMESTIC SHIPPING (via USPS Media Mail)
or buy as part of a Collection or Box Set and save:
This DVD features the animated short films: Mt. Head (by Koji Yamamura), The Big Snit (by Richard Condie) and The Man Without a Shadow (by George Schwizgebel).
We apologize, but this product is only available for sale or shipment to an address in the United States.
On this DVD